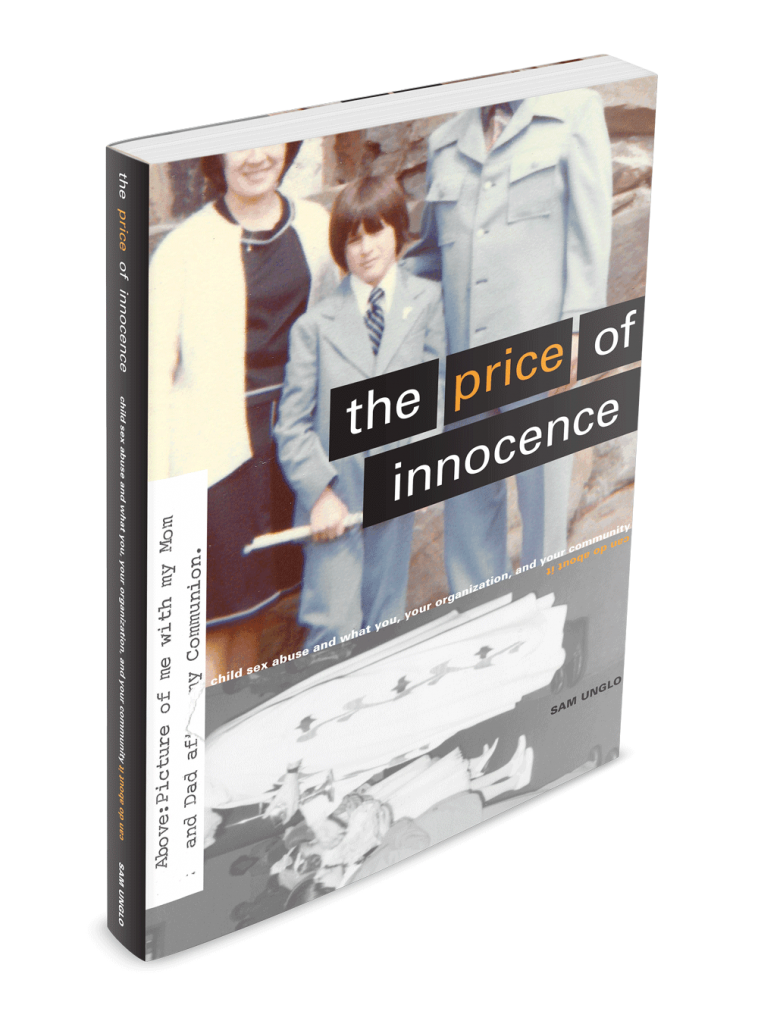 Most books about child sex abuse are memoirs (written by survivors), therapeutic (written for survivors), or academic (written about survivors).
But what if you're an everyday person who just wants to protect the child in your own life right now?
Like the Just Be Foundation itself, The Price of Innocence: Child Sex Abuse and What You, Your Organization, and Your Community Can Do About It was inspired by the tragic story of Sam Unglo's brother Michael.
But this book isn't simply the story of the years of abuse Michael suffered, nor the legal battle Sam fought in the courts against the Catholic Church. While noteworthy in and of themselves, those events are in the past.
The Price of Innocence looks to the present and future to show you how you can stop and prevent child sex abuse. But the author goes even further to show you how you can leverage the collective resources of your organization and wider community to protect our children.
End Child Sex Abuse.
It Starts With You.